888 COMMUNITY LOCKDOWN BOOK CLUB
It's free to join, sign up below & invite your friends!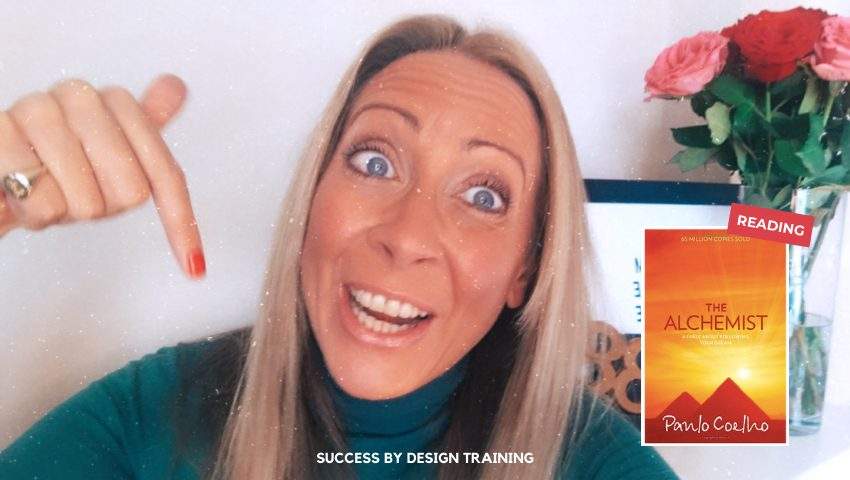 FREE TO JOIN SIGN UP BELOW

We value your privacy and would never spam you
This is a great book club I've enjoyed the 2 books I've managed to read and taken stuff away from them. They are on my bookshelf (alongside Abigails Time Management book!) to refer back to again. Thanks Abigail for running the club - it is much appreciated. 🙂 x
NOVEMBER BOOK: THE ALCHEMIST BY PAULO COELHO
I've been recommending this book to friends & clients searching for purpose and meaning for years. 2020 seems to have a lot of us in that boat now too, asking questions like "what's life all about" and "what should I be doing with it?"
What you need to do:
- Get a copy of the book (buy/borrow/maybe you already have it)
- Read it by 24 Nov (as much as you have time to)
- Sign up now to join the online meet up (24 November 19.30 GMT) where we will reviewing the book using a 5 question framework (we will email them to you before the meet up) and you can share your top take aways with us too!
INVITE YOUR FRIENDS
The Book Club includes:
60 Min Online Meet up (Watch LIVE or on replay)
5 Question Framework
Online Community
"I am so glad I read the book and came to the meet up, great to meet new people too"