Everyone has the same 24 hours, why are some people living their best life... While others are stressed out, overwhelmed and constantly busy?
In this workshop, you'll find out what you can do to get back in the driver's seat of your life, learn how you can steal your time back from the 'drains' and create your formula for a happy and balanced life!
THE WORKSHOP IS FOR YOU IF:
You have no idea where all your time is going
You never have enough time to do what you want
You're fed up of being busy and have nothing to show for it
If you can't attend the live session click to purchase online access to the training workshop which also includes the online community.
1. 888 Formula Workbook
2. 2 hr Group Session with Abigail Barnes
3. Dinner & Refreshments
4. Online Community
"Focus on being productive instead of being busy."
Tim Ferris (Author of 4-Hour Work Week)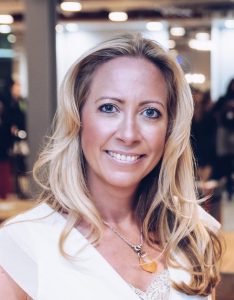 YOUR WORKSHOP TRAINER
Abigail Barnes is a qualified coach, motivational speaker and the author of Time Management for Entrepreneurs.
She is the Founder of Success by Design | Training & Events  - Redefine your relationship with Time, create the business and life you want.
Prior to her wake up call in 2012, Abigail worked in global financial services sales & marketing. For some of the largest financial institutions in the world for over 10 years.
She holds a BA Hons Degree in Business & Marketing Management and a Professional Postgraduate Diploma in Marketing, DipM ACIM.
The 888 formula made me realise how much I am looking forward to retirement...but I still have my whole career ahead of me! It does make me think about things I could change in my day to day life. Thank you very much for a very interesting session.

Natalie
My top takeaway from your session were all the three formulas :




1) 888 formula




2) The traffic signal formula and




3) The 20-80 rule




I was going wrong with how I used to spend my time and later crib about not being able to deliver properly. I will change my regular practices and try what you taught us.

Sakshi
I felt under pressure from every angle and as someone starting a business I found it hard to know what to do and what not to do. What tasks to pick up and what to leave.




I was struggling with the fact that I seemed to be loosing time! Tasks would take too long, and I would get bogged down in activities which were not very helpful.




My biggest take away from the session was how Abigail helped me cut through the fluff of my thinking to be more focused and more compassionate towards myself.

Richard, London
My biggest take away from the session was TRULY understanding how I was actually spending my time, versus how I believed I was. The changes I have now been able to make in my business mean I have twice as much time for sales activities as I did before.

Adam, London