GROWTH CONSULTING > BG CONSULT
We work with ambitious, driven Business Owners/Founders/CEO's that are ready to scale and grow their business.
HELICOPTER SESSION
Are you a fast-growing startup/scale-up entering the next phase of business growth?
You've had 'success' but are aware that the strategies & tactics that got you to where you are today, won't get you to where you want to be tomorrow?
Your team can't keep juggling hats that don't align with their zone of genius any more than you can.
It's time to upgrade your growth strategy to reflect your vision.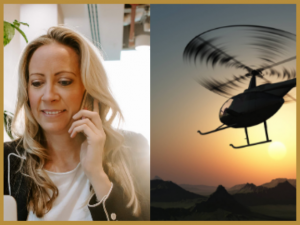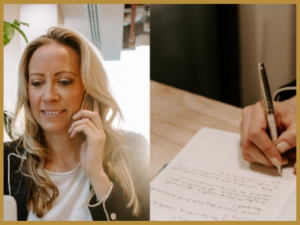 ACCOUNTABILITY COACH MENTORING
Accountability keeps you on track, helps you navigate distractions, avoid shiny objects and provides a framework to overcome challenges, problems and roadblocks.
Success is inevitable, accountability makes it faster, easier and much more fun!
30 DAY PROGRAM
The 30-Day program is the ultimate step-by-step process to get you back in the driver's seat, running and growing the business of your dreams, with goals that excited you, and a plan for how to make it happen.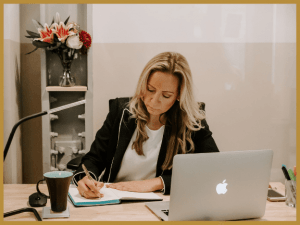 MARKETING CONSULTING
Is your marketing wishy washy? Are you failing to win new business because your messages are fluffy and unstructured or worse are you only winning one off customers and not converting them into long term clients?
Good marketing gets you customers, great marketing wins you long term clients.
My 60 minute session generated an extra £30k within 24 hours. I never realised how powerful a conversation could be. Had I not worked this problem through with Abigail I never would have found the confidence to do what I needed to do.

Richard Matthews
A session with Abigail helped me change how I share my content, create a sales process, so that I stop giving away all the good stuff for free and failing to get new clients.

Matthew Hubbard
This session helped me identify what business activities I need to focus on increase my revenue, and find more time for hobbies & exercise.

Kate Lexler
BG Accountability helps keep me on track with my tasks & has improved my productivity. I've also started growing my team working with outsourcers & freelancers.

Sarah Freeman
Since I started my accountability sessions I've felt less anxious & overwhelmed by my to-do list. My task management is on point and my revenue line is going up nicely.

James Orisha
Abigail is extremely knowledgable about marketing and time management, this session is the best investment I've made in my business and myself this year!

David Arron
I was struggling with time management, for sure. I needed to balance a full-time contract, life, expanding the business and actually working on the product I plan to sell. It was all very daunting, and hard to attain focus on any one thing.




The most surprising/transformative part of the 30-Day Program was recognising how much there really is to do! In the first session, going over the broad monthly timetable was definitely eye-opening, and even though I didn't adhere to it, all of the tasks discussed are now given consideration whenever I make decisions about the business.




The biggest take away from the program was that I now actually have a plan. The timelines shift constantly, but I believe I am armed with everything that I need to grow the business, even if it takes longer than it should. If I get more time to invest, I will tick more things off. But it was really good to have the session to just talk and get a plan out, and consider how long each task would take. The accountability documents were great too - I'm still doing them, just to recap on the week gone-by. I haven't had a chance to personalise them to my sector yet, however I am constantly thinking about the day prior to plan for my upcoming day(s).




I found great value in the initial session and the weekly submission of documents - not only did they help gather my thoughts and understand the mammoth task ahead of me, but they did offer insight into my weekly routine, highlighting things that were really good to write down and reflect on.




I think if you're struggling to get your ideas down, or there's just too much on your plate to be able to focus, then Abigail is a fantastic help with that, and certainly if you're better at following plans than I am, then the day-to-day timetabling will be invaluable.

Jono Stewart
Having been in business for 16 years, one of the greatest challenge has always been time management.




Having attended Abigail's workshop, along with one of my managers, I can only emphasise how well her workshop gets across what we CAN do.  We do not have to be a slave to time, we can, by using Abigail's teachings, make time work for us.




I had the privilege of meeting Abigail before she had written her book and was still in the corporate world.  Abigail is true testament that if you implement what she has learnt, and now teaches, you will move you career, business and life in the direction of where you want to get.




Thanks Abigail, to all that read this, take time to attend Abigail's events, it's a no brainier.

Paul Wilson
I arrived at the workshop venue and while waiting in the lobby to go in I was dealing with the usual last minute emails, calls and texts. To say I felt stressed would have been an understatement.




By the end of the workshop I felt like a weight was lifted from my shoulders. Things really do seem clearer and Abigail really brought clarity to lots of areas and tasks that I was struggling to cope with, and the priority and importance that we can falsely attach to them.




Setting attainable goals really does make you focus in the right way.




Great workshop, I thoroughly recommend.

Gary Butler
Working with Abigail is great, she is passionate and knowledgeable about the Business Growth Strategies that she teaches. With Abigail's expert help I am able to take regular important steps back from the coalface, re-assess and focus on my own business key growth objectives, vital to keeping on track.

I am delighted to recommend Abigail's Training.

Richard Pollock
Since investing in Abigail's training I have been able to restructure my business, how I manage my operations as well as trippling my monthly revenue. I now have a plan for growth that I find easy to apply and gives me more time to spend with my family and on my hobbies. I would recommend Abigail without hesitation.

Eli Pressman
It was great working with Abigail, she is passionate and knowledgeable about the Business Growth Strategies that she teaches, while working with her I was able to get clear on my own business growth requirements and create a plan to achieve them.

I am delighted to recommend her Training.

Regan Collins
I really enjoy working with Abigail, she is passionate and knowledgeable about the Business Growth Strategies that she teaches.




Abigail doesn't give you the answers instead she empathetically listens, challenges your thought process and gives you access to tools resources and ideas that stretch you to think about the problem in a different way. Ultimately this brings clarity and enables you to be really focused on your own growth requirements and create a plan to achieve them. 




I am delighted to recommend her training.

Jenny Robson
Abigail's Time Management workshop was just what I needed to help me manage my workload. The content was engaging and included activities that focused on prioritising tasks and increasing productivity. There was plenty of time for discussion with other participants and Abigail also gave personalised advice on individual challenges. I developed strategies for saving time and also gained a clearer picture of what I want from my business. 




The Time Management workshop taught me to focus on tasks that add the most value to my business and outsource anything else. I learned that by identifying my key strengths, I could build more efficiency into my business and give myself more time to concentrate on my overall strategy.




I developed a plan for the rest of year to scale my business, which has helped me to stay focused and make better use of my time on a daily basis.




If you're a small business owner and need more hours in your day, this workshop is for you!

Katie Hill
Thoroughly enjoyed Abigail's Time Management Skills Workshop. Good common sense information to help push small businesses forward.

Definitely worth attending if you're looking to get more done!

Ben Pritchard
The Time Management Skills Workshop I attended with Abigail was great value! The structure of the information she shared with us was great and made it really easy to take away and apply. I enjoyed learning about setting goals for every quarter and how to break them down into individual activities that need to be completed. This has created a much better picture for me. The other thing that I found very useful was the content on delegating and how much we can actually delegate. The training room we were in was a really great space and I loved how the room was set up for the training.

Thanks for a fun workshop.

Steffie Martin
I'm very pleased I attended Abigail's Time Management Skills Training Workshop and at last I can look at my business and create a growth plan making the most of my time and resources. Small business owners, I highly recommend this workshop especially if you are struggling with your Time Management and Business Growth Plans!

Daryl Kay
After my Strategy Session, I now have a clear understanding of what needs to happen for me to be able to take my business to the next level. I have a plan and the motivation to do it. Abigail is the right blend of challenging and supportive.

Her knowledge and expertise blew me away!

Sean Alty