TAUGHT

LIVE

 
15 September - 13 October 2021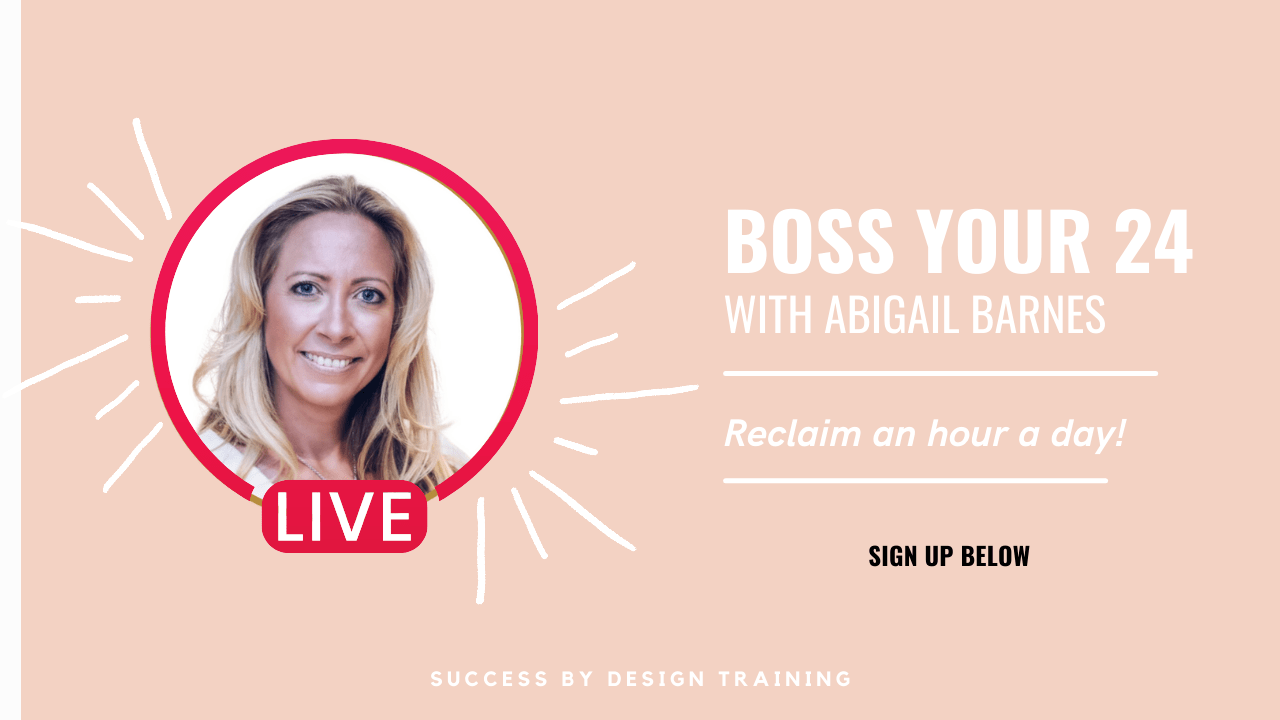 Click here for our payment terms.
*We guarantee that if you follow the steps in this program and participate fully you will reclaim an hour a day of time if not more. We understand that life can get in the way, and so are not responsible for your results should you fail to fully participate.
30-Minute LIVE Weekly Masterclass (ONLINE Watch on Demand Available)
Downloadable Workbook (to support daily progress)
Progress Tracker (Downloadable)
Online Accountability Group
45-Minute LIVE Graduation Call (ONLINE Watch on Demand Available)
Members Replay Library (ONLINE)
"Accountability keeps me productive!"