STRATEGIC BUSINESS CONSULTING
TURN YOUR DREAMS INTO MONEY
WHAT'S

STOPPING YOU

FROM TURNING YOUR DREAMS INTO PROFIT?
There is no worse feeling than knowing what you need to do next, but having no idea where to start, why you are procrastinating and how to turn things around.

Knowledge isn't power, it's potential power. The problem isn't that you don't know what to do, the problem is that you don't have an action plan you can get behind.
It's almost impossible to plan when you feel overwhelmed, hopeless and are ping-ponging between panic and euphoria, imposter syndrome and purpose.
ACTIONS

CHANGE LIVES NOT IDEAS

That's why we created Elevate Your Execution. We were meeting too many talented business owners (new Business Owners & Side Hustlers) drowning in information and complex visions with no idea how to break them down and start getting results.
This 30-Day program is the ultimate step-by-step process to get you back into the driver's seat, running/building the business of your dreams, with goals that excite you, and a plan for how to make it happen.
WASTING THEIR TIME & RESOURCES WITH 'BUSY WORK'
The pre session work (Situation Audit) will help you get clarity on your current challenges and give Abigail the information she needs to support you in creating your 30 day strategy during your session with her.
If you're ready to become the master of your time, up-level your business and your life sign up now or book a call and find out if what we offer is a match for you.
SPECIAL OFFER - £1250 USUALLY £1450*
"PROGRESS NOT PERFECTION."
START MAXIMISING YOUR RESULTS TODAY!
1:1 COACHING WITH ABIGAIL BARNES
Using our Elevate Your Influence Framework to support your success.
WHAT'S INCLUDED:
1. 45-Min Strategy Session with Abigail (Zoom, Recorded)
2. Situation Audit (22 Question Self Analysis)
3. 30-Days Accountability Reporting (Weekly Online)
4. Self Evaluation Survey (End of 30 days)
5. 30-Min Strategy Review Session with Abigail (Zoom, Recorded)
6. Email Support (Duration of program)
7. Signed copy of Abigail's Book: Time Management for Entrepreneurs & Professionals
SPECIAL OFFER - £1250 USUALLY £1450*
If you have any questions about whether this program is right for you, or to ask about payment options book a call.
My biggest take away from this was TRULY understanding how I was actually spending my time, versus how I believed I was. The changes I have now been able to make in my business mean I have twice as much time for sales activities as I did before.

- Adam, London
I struggle mostly with prioritising and delegation of tasks.

My biggest take away was to stop justifying things to yourself – if you want to do something, just do it!

- Elliot, London
5-STEPS TO TURN YOUR TIME INTO PRODUCTIVITY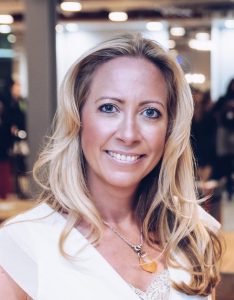 YOUR SESSIONS WILL BE ONLINE WITH ABIGAIL BARNES
Abigail Barnes is a qualified coach, motivational speaker and the author of Time Management for Entrepreneurs & Professionals.
She is the Founder of Success by Design Training Redefine your relationship with Success, create the business & lifestyle you want.
Prior to her wake up call in 2012, Abigail worked in global financial services sales & marketing. For some of the largest financial institutions in the world for over 10 years.
She holds a BA Hons Degree in Business & Marketing Management and a Professional Postgraduate Diploma in Marketing, DipM ACIM.
Since investing in Abigail's training I have been able to restructure my business, how I manage my operations as well as tripling my monthly revenue. I now have a plan for growth that I find easy to apply and gives me more time to spend with my family and on my hobbies. I would recommend Abigail without hesitation.

Eli Pressman
I was struggling with time management, for sure. I needed to balance a full-time contract, life, expanding the business and actually working on the product I plan to sell. It was all very daunting, and hard to attain focus on any one thing.




The most surprising/transformative part of the 30-Day Program was recognising how much there really is to do! In the first session, going over the broad monthly timetable was definitely eye-opening, and even though I didn't adhere to it, all of the tasks discussed are now given consideration whenever I make decisions about the business.




The biggest take away from the program was that I now actually have a plan. The timelines shift constantly, but I believe I am armed with everything that I need to grow the business, even if it takes longer than it should. If I get more time to invest, I will tick more things off. But it was really good to have the session to just talk and get a plan out, and consider how long each task would take. The accountability documents were great too - I'm still doing them, just to recap on the week gone-by. I haven't had a chance to personalise them to my sector yet, however I am constantly thinking about the day prior to plan for my upcoming day(s).




I found great value in the initial session and the weekly submission of documents - not only did they help gather my thoughts and understand the mammoth task ahead of me, but they did offer insight into my weekly routine, highlighting things that were really good to write down and reflect on.




I think if you're struggling to get your ideas down, or there's just too much on your plate to be able to focus, then Abigail is a fantastic help with that, and certainly if you're better at following plans than I am, then the day-to-day timetabling will be invaluable.

Jono Stewart
Working with Abigail is great, she is passionate and knowledgeable about the Business Growth Strategies that she teaches. With Abigail's expert help I am able to take regular important steps back from the coalface, re-assess and focus on my own business key growth objectives, vital to keeping on track.

I am delighted to recommend Abigail's Training.

Richard Pollock