What is the
biggest challenge

in your business right now? What impact is it having on Business Growth?
A problem shared is a problem halved, and even if it turns out I can't help you, at least you've taken the first step towards finding a solution by asking for help.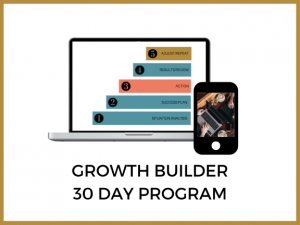 30-Day Growth Builder Program
This 30-Day program is the ultimate step-by-step process to get you back in the driver's seat, running the business of your dreams, with goals that excited you, and a plan for how to make it happen.