SPECIAL OFFER
- £888
USUALLY £1195
We've all been there, one minute you're the boss of all you survey and the next minute you're the slave to a clock and a to do list!
Your goals are big, the deadlines are achievable, you know what you need to do, but you don't have a step by step plan to make it happen.
Without one you know the options are burnout, overwhelm and hard work.
During your strategy session we will break down your goals into a step by step plan, identify the resources you need to support your success and ensure there is time factored into your plan for you to have a life.
This program will help you get back into the driving seat of your life, reclaim control of your time and learn how to  maximise your productivity one day, one task, one activity at a time.
The minute you hit the Buy Now button you are on the way to maximising your productivity.
1. First you will take our the Life Review Audit Survey, (22 question to help you and us get on the same page to maximise your session).
2. Book your 1:1  Session with Abigail (you will be emailed a link to do this).
3. During your powerful 45 minute session we will;
Review the results of your Life Review Audit
Create a step by step plan for the goals that you want to focus on over the next 30 days and beyond
Identify the resource requirements needed for success
Answer your questions & set up your accountability support
4. Weekly online reporting will help you track your progress and identify challenges.
5. At the end of the 30 days you will complete a self evaluation survey that we will discuss in your review session.
Your session includes 30 Days of online accountability support to help you turbo charge your results.
We've created a step-by-step process to help you:
Stay motivated
Avoid distractions
Remain focused
Giving you the support and framework to overcome the challenges, problems and roadblocks.
Your success is inevitable, accountability makes it faster, easier & more fun!
"Focus on being productive instead of being busy."
Tim Ferris (Author of 4-Hour Work Week)
MAXIMISE YOUR PRODUCTIVITY
1:1 COACHING WITH ABIGAIL BARNES
30 Day Accountability Support
1. Life Review Audit (22 Question Survey)
2. 45-Min Strategy Session (Zoom)
3. Self Evaluation Survey (end of 30 days)
4. Weekly Reporting (online)
5. 30-Min Self Evaluation Review Session (Zoom)
6. Email Support (30 Days)
Personally it has changed my life. It's not designed to do that, it is designed to clear a path to you changing your own life for the better. What is it that Abigail said on day 1? Well, amongst other things, "Commitment creates results, gift yourself the time to commit" She also said "think marathon not sprint…

- Berni Benton
I'm absolutely loving the way that investing time and money in personal development is positively impacting and changing my mindset, my self awareness and my decision making abilities. I really do feel like I'm actively re-training my brain for success now instead of being an imposter lurking around on the periphery of it!

- Chrissy Hamlin
The reset is helping me set some SMART goals and has been the perfect tonic / transition into full time work after some strange months."

- Jennifer Corcoran
I struggle mostly with prioritising and delegation of tasks.

My biggest take away from the session was to stop justifying things to yourself – if you want to do something, just do it!

- Elliot, London
My biggest take away from the session was TRULY understanding how I was actually spending my time, versus how I believed I was. The changes I have now been able to make in my business mean I have twice as much time for sales activities as I did before.

- Adam, London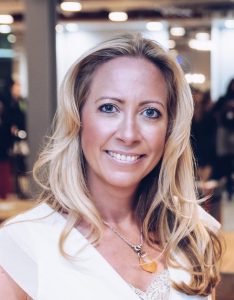 YOUR SESSION WILL BE ONLINE WITH ABIGAIL BARNES
Abigail Barnes is a qualified coach, motivational speaker and the author of Time Management for Entrepreneurs.
She is the Founder of Success by Design | Training & Events  - Redefine your relationship with Success, create the business and life you want.
Prior to her wake up call in 2012, Abigail worked in global financial services sales & marketing. For some of the largest financial institutions in the world for over 10 years.
She holds a BA Hons Degree in Business & Marketing Management and a Professional Postgraduate Diploma in Marketing, DipM ACIM.
The 1:1 Time Audit Session has happened at the perfect time, having just finished the 5-week Master Your Time Breakthrough Programme. Which had already massively helped me to start maximising my time.




The session allowed me to quickly identify further areas for improvement such as my morning routine, task grouping, and discipline with timings and monthly metrics to measure success.




I implemented what I learned immediately and have gained at least an hour a day of productive time and am a lot more focused too.




I now have more time to spend on long term actives/business development that will grow my business. I would really highly recommend this session with Abigail.

Anna, Southhampton
I am always looking to get better with time management and the streamlining of my processes around it.




I struggle mostly with prioritising and delegation of tasks.




The best part about the session was learning how to 'plan for the week' – meaning I am not rushing on a Monday to get things done.




My biggest take away from the session was to stop justifying things to yourself – if you want to do something, just do it!




If you want to learn at least one tip that will change how you plan your days/weeks, it's worth meeting Abigail.

Elliot, London
I felt under pressure from every angle and as someone starting a business I found it hard to know what to do and what not to do. What tasks to pick up and what to leave.




I was struggling with the fact that I seemed to be loosing time! Tasks would take too long, and I would get bogged down in activities which were not very helpful.




My biggest take away from the session was how Abigail helped me cut through the fluff of my thinking to be more focused and more compassionate towards myself.

Richard, London
My biggest take away from the session was TRULY understanding how I was actually spending my time, versus how I believed I was. The changes I have now been able to make in my business mean I have twice as much time for sales activities as I did before.

Adam, London