Welcome to the 25 Day Group Reset Program
CHANGE YOUR LIFE 2 GOALS PER MONTH
Life happens, things don't go to plan, a global pandemic changes everything.
Let's get things back on track.
Over the next 25 days, the program will help you reset your internal guidance system.
You'll focus on achieving 2 goals (either personal, professional or a combination of both). Using the Training and Workbook to break them down into manageable chunks so that you can take small daily steps and make them happen and use the Progress Tracker to monitor your progress. Using the online Group to keep you Accountable & cheer you on!!
1. DOWNLOAD & PRINT OUT the workbook - Click on the link in the top right of the page
2. Start thinking about what 2 goals you'd like to focus on.
3. Complete the Life Assessment Survey (the link has been emailed to you)
4. Watch the BONUS training to help you break your goals down into achievable steps.
5. Let us know in the Accountability Group what goals you will be focusing on so we can support your success.
6. DOWNLOAD & PRINT OUT the progress tracker - Click on the link below
7. Watch the SET UP CALL to help you with your goal setting (it will be uploaded on Day 1)
25 DAY GROUP RESET PROGRAM TRAINING
ALL CALLS ARE RECORDED (WATCH ON DEMAND)
BONUS TRAINING VAULT (WATCH ON DEMAND)
Recorded in 2020
Taken from our other programs or recorded in 2022
CLICK THE LINK BELOW TO JOIN THE ACCOUNTABILITY GROUP
1:1 Coaching Session
If you would like support with your goal setting and planning then click below to book a 1:1 Coaching Sessions with Abigail for the special price of £98 (usually £148).
Session includes:
45minutes Zoom Session

Review your Goals

Review & Revise your Plans

Email support for 30 days after your session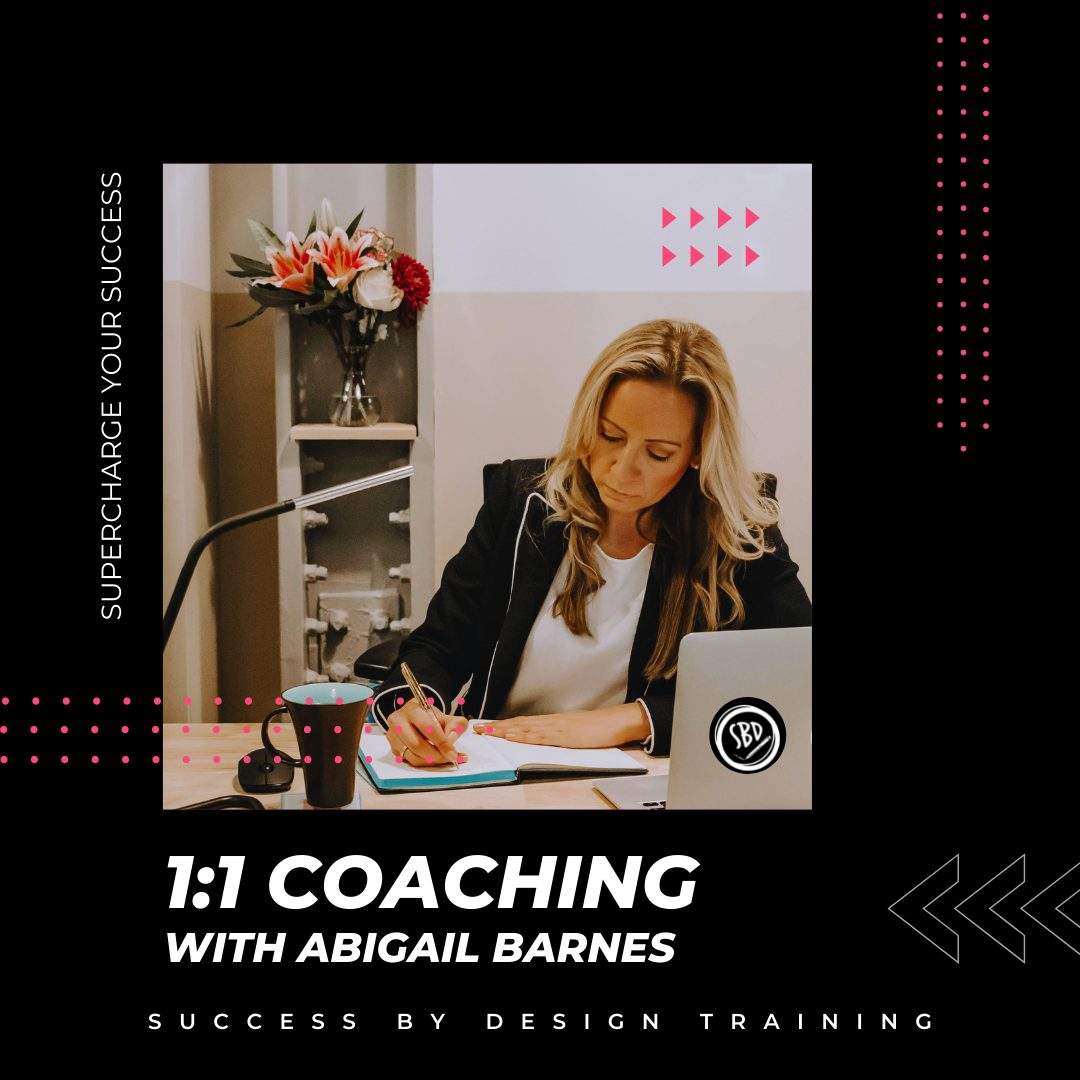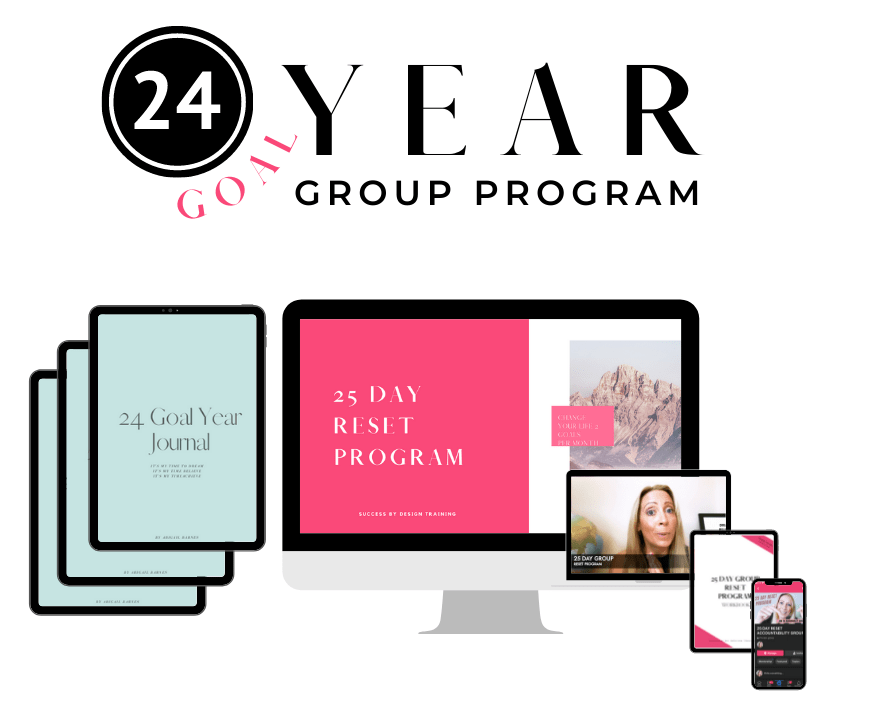 24 Goal Year Membership
Once your 25 Day Reset is complete you'll have the opportunity to stay in the group and become a 24 Goal Year Member.
Taking what you have learned over the last 25 days and making it a way of life.
Here's what's included:
PAYG /12 Months Reset Group Program
Accountability Group
20 Min 1:1 Coaching Strategy Session with Abigail
NEW 24 Goal Year Journal
Hello
Welcome to the 25 Day Reset Program.  My name is Abigail Barnes and I will be your trainer for this program.