SUCCESS BY DESIGN TRAINING
We work with ambitious, driven professionals and visionary organisations that want to improve their productivity and create better work/life balance doing less not more (productive wellbeing).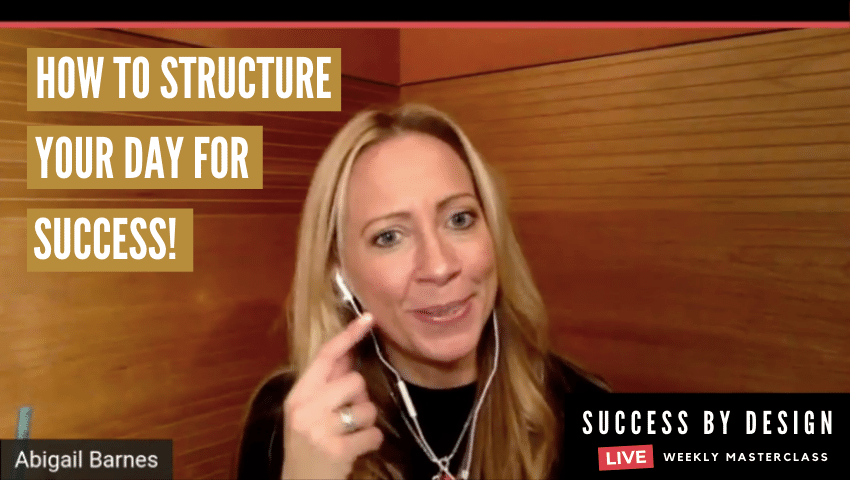 HOW TO STRUCTURE YOUR DAY FOR SUCCESS
8 Ways to Hack your Time
In this mini masterclass you'll learn 8 things you can try to hack your time, and

download the checklist

that goes with this session.

We value your privacy and would never spam you
Share The 888 Formula with 1 million people by 2025.
WHAT DOES SUCCESS MEAN TO YOU?
When was the last time you stopped and asked yourself:
If the life you have is the one you want?
If the things you are striving to achieve are worth the sacrifices?
If you are happy with how you're spending your time?
If your answers to all of the above questions was hell yeah, then that's awesome...
If these questions have given you something to think about then read on...
Our mission here at Success by Design Training is to help people redefine what success, time & happiness mean to them in their life/business/career.
We run events and training that provide proof of what's possible.
Success just like Time Management is a mindset - with the RIGHT mindset anything is possible!
We work with ambitious professionals, driven business owners, founders and CEO that wants to become more time confident,  improve their work-life balance & increase their productivity without working harder!
We work with industry leading organisation, that want to improve productivity and look after the wellbeing of their talent.
Having been in business for 16 years, one of the greatest challenge has always been time management.

Having attended Abigail's workshop, along with one of my managers, I can only emphasise how well her workshop gets across what we CAN do.  We do not have to be a slave to time, we can, by using Abigail's teachings, make time work for us.

I had the privilege of meeting Abigail before she had written her book and was still in the corporate world.  Abigail is true testament that if you implement what she has learnt, and now teaches, you will move you career, business and life in the direction of where you want to get.

Thanks Abigail, to all that read this, take the time to attend Abigail's events, it's a no brainier.

Paul Wilson, Kent
I had the true pleasure to take part of Abigail's Workshop on Lead Don't Follow. The content around Self-Leadership, Lifestyle and Legacy was really thought-provoking and inspiring. It made me reflect and at the same time gave me pragmatic tools in order to get into action after the session. What made the real difference was Abigail´s way of delivering the workshop. It shows she really enjoys what she does, this is contagious. Abigail keeps the audience in her hands throughout the entire workshop. She does this via her authentic style, daring to display vulnerability and shares very openly what made her to what she is today. The audience in the workshop must not have been easy to impress, consisting of very experienced international trainers and coaches.
I have also experienced Abigail is a great coach, showing true interest in others development with clear and precise questions.

I am happy to give Abigail my best recommendations.

Thomas Kronberg, Sweden
Abigail's 30 day growth builder program helped me put together my plan of action and how I was going to accomplish my goals. Over the 30 days she helped me stay accountable to my plans and I was able to accomplish those goals.

It also helped build a rhythm for me to stay accountable to my goals on an ongoing basis.

Praveen Singh
Find us on YouTube: Tips, tricks training & interviews updated weekly.