WELCOME TO THE RECHARGE HUB
GENERATE ENERGY ON DEMAND
EVERYONE get's the same 24 hours, but the

truth

is not everyone is using their time in the same way!
Some people make time for themselves every day, and say NO more than they say yes!
Investing their time in activities that make them feel energised and grounded.
They don't have more time than you, they just know how to multiply what they have!
How you spend your time is your choice, as long as you understand that the results you're getting/not getting are the direct result of what you're doing/not doing.
🙂 If you like your results awesome keep doing what you're doing!!
🙁 If you don't like your results, then maybe it's time to make some changes.
LET'S GET STARTED...
Choose one of the activities listed below to recharge and reset your energy at any time of the day or night, and all you need is 8 minutes.
You can do as many of the activities as you want/need to feel reconnected and ready for whatever is going on in your career/business or life.
Print out the pdfs & keep them close to hand, journaling throughout the day is such a great way to clear negative thoughts and energy out of your mind in the moment and once you've done that you can move on...there are no magic pills in life, but all of these activities will help you to change how you feel/your energy levels within 8 minutes or less.
CHOOSE AN 8 MINUTE ACTIVITY FROM THE OPTIONS BELOW:
There are 3 types of activity to choose from depending on how you are feeling, some includes 8 minute videos & others are downloadable training for:
- Movement Activities
- Mindset Techniques
- Mindfulness Practices
Choose the one that feels right for you today and do what you need, you can do more than one activity and you can do them at any time of the day or night, save the link to this hub somewhere easy to access & keep coming back we will be adding more options soon.
Hello
Welcome to the 8 Minute Recharge Hub. My name is Abigail Barnes and I am your trainer.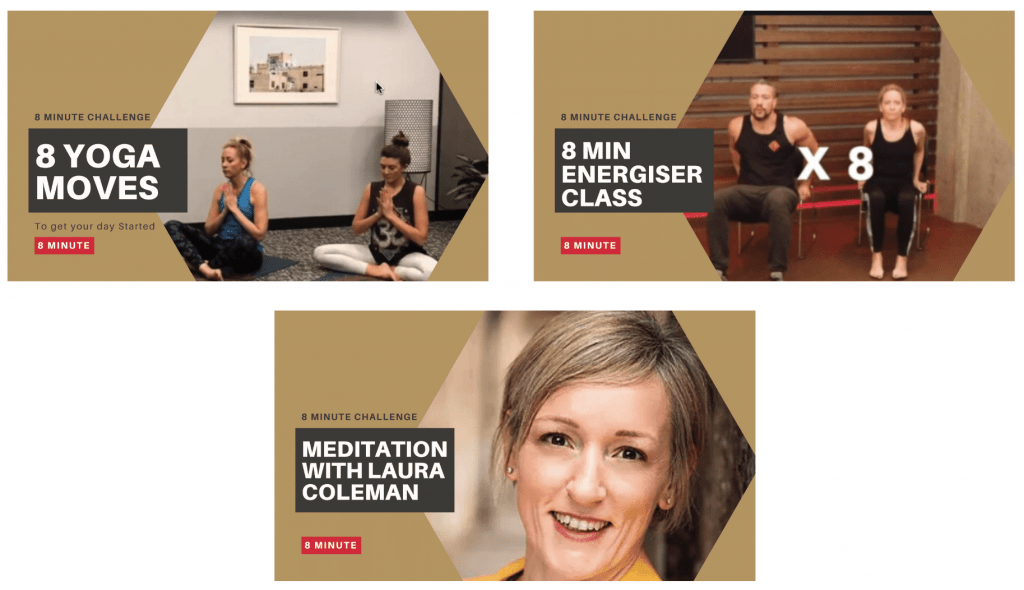 TRAINERS WE COLLABORATED WITH
Yoga - Charlie Granger
CLICK HERE Find out more about the services she offers.
Personal Training - Steve Walker
CLICK HERE Find out more about the services he offers.
Meditation - Laura Coleman