Welcome to the 28 Day Challenge!
CHANGE YOUR LIFE 8 MINUTES A DAY!
EVERYONE get's the same 24 hours, but the truth is not everyone is using their time in the same way!
Some people are making self care a priority, and saying NO more than they say yes! Investing their time in activities that make them happy, with people that inspire and empower them.
They don't have more than you, they are simply choosing to maximise what they have!
How you spend your time is your choice, as long as you understand the results you're getting/not getting are the direct result of what you're doing/not doing.
🙂 If you like the results awesome keep doing what you're doing!!
🙁 If you don't like the results, then maybe it's time to make some changes.
By the end of this 8-Min Daily Challenge (which we suggest you try for 8 days) you will discover the secret to a successful happy life - It starts by making time to do something for yourself every day!
Getting Started: 8-Min Daily Challenge
1. DOWNLOAD the workbook - Pick an activity that you will do every day for 8-minutes.
In this workbook we have given you a list of 8 activities to choose from. If  you have your own then use them instead, also you don't have to do the same thing every day, you can alternate and combine as you wish.
The activities are broken down into 3 types (movement, mindset & meditation).
You'll find a short overview about each activity type and the major benefits in the challenge hub (some activities also come with videos to guide you).
2. Track your progress (on page 4-6 of the workbook).
3. Journal (keep notes on page 6-9 of the workbook).
4. Join The 888 Community Accountability Group on Facebook/ Linkedin or both (links below).
8 MINUTE ACTIVITIES IN ACTION
Hello
Welcome to the 8 Minute Daily Challenge.  My name is Abigail Barnes and I will be your trainer for this challenge.
Keep accountable and join The 888 Community today.
Meet members from 22 countries round the world.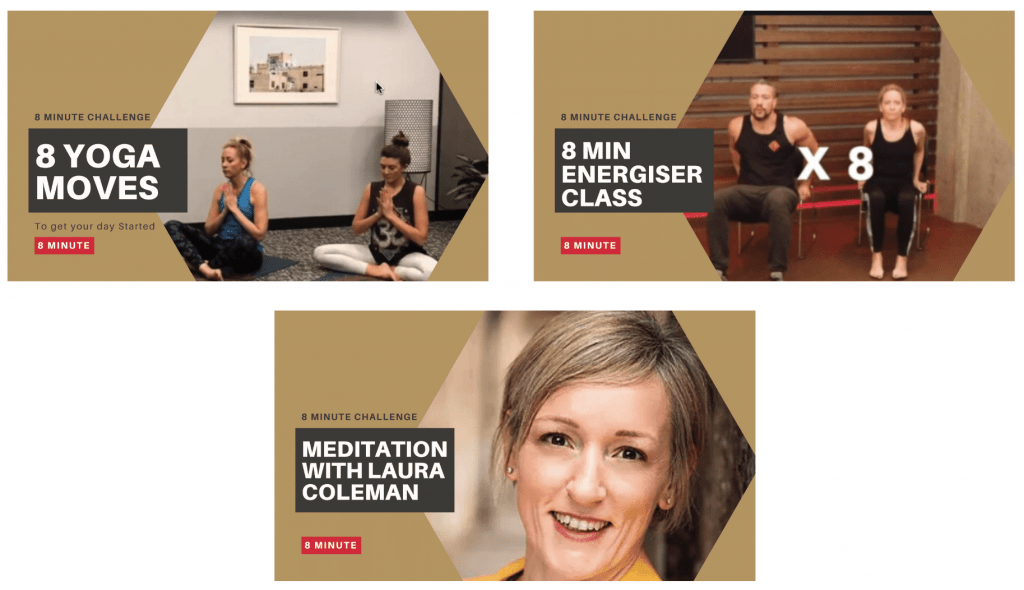 CHALLENGE TAINERS
Yoga - Charlie Granger
CLICK HERE Find out more about the services she offers.
Personal Training - Steve Walker
CLICK HERE Find out more about the services he offers.
Meditation - Laura Coleman