BUSINESS STRATEGY INTENSIVE
with Abigail Barnes
- What's the biggest problem in your Business right now?
- What's it costing you not to be resolved?
Whether you're new to Business or have been doing your thing for a while we all need help at different points on the journey.
No Business owner ever knows it all, but they do know when to ask someone who does for help.
Business is a problem solving game for yourself and for you clients.
Every day you'll find yourself asking 'How do I…'
The complexity of the question will dictate where you go to for the answer.
Lots of things can be Googled, found on YouTube or Tik Tok, but some problems require  coach/mentoring, strategy an action plan & accountability support.
That's how Business Strategy Intensives with Abigail Barnes were born, to help Business owners fix their biggest problems using a coaching/mentor, strategic planning approach that stops them wasting time and money implementing the 'advice of unqualified experts' and gives them the support they need answering the new questions that come up as they take action.
Business is a constant to do list of problems to solve & successes to celebrate.
Like two sides of the same coin, you say yes to something/take action on your dreams and before you know it you're WAY out of your comfort zone needing to learn how to package and sell your services, or how to turn your idea for a book or a program into a profitable business, not to mention getting to grips with knowing which systems you need, how to structure your operations and client on boarding, which marketing strategy you should follow, whether you need a website and how complex it needs to be, or what auto responder and payment processor to use and how to create content (in an AI world) that has your ideal client ready to pay for what you're selling.
During your Session we will:
1

Review Your Packages & Pricing

Look for ways you can simplify your services, make more money from what you know while giving your clients a 5 star service.

2

Audit Your Systems & Processes

Identify ways to save you time, resources and money by streamlining your Business Operations, processes and systems.

3

Map out your Project

Map out your project with next steps and milestones. Whether you want to write a book, create a new course, program, membership or get paid speaking opportunities.

4

Create your Immediate 30 Day Action Plan

Leave your session with your 30 Day Action plan that includes milestones, celebrations and next steps to create the Business and Legacy you want.
Are you ready for things to be easier & fun?
There are 2 options available below depending on what your problems is, what kind of strategic plans you already have in place, and what stage you're at in your business journey.
Half-Day Business Strategy Intensive
BOOK NOW
Half Day Business Strategy Intensive with Abigail (3 hours) central London venue (also available online).
Refreshments Included
30 Days of email support
30 minute online follow up session with Abigail (after 30-days)
Full-Day VIP Strategy Intensive
BOOK VIP NOW
Full Day Business Strategy Intensive with Abigail (6 hours) central London venue
Refreshments Included
30 Days of email support & 30 Days Voxer Q&A access to Abigail
30 minute online follow up session with Abigail (after 30-days)
Is a Business Strategy Intensive right for you?
This session will turbocharge your success, what we cover in our time together is equal to months of 1:1 mentoring.
You get a full day/half day's training tailored to you & your requirements.
By investing in a Business Strategy Intensive you are prioritising the most important thing in your business, you!
Giving yourself permission to explore what Success by Design really looks like for you and creating a plan to get you there!
These sessions are transformational, clients have had amazing results from gaining clarity about how to package and sell their product/service, making more sales in the month following the session than the previous 6 months, identifying their 12 month goals, crafting their elevator pitch and so much more and I would love this to happen for you too!
This is for you if you want to go deep creating your business growth & legacy plans.
Business can be lonely this gives you support and accountability as you implement your plans.
The Format:
Intensives take place on a Wednesday, Thursday, or Friday (Morning if you opt for a Half Day Session which starts at 9.30am).
Intensives can be run in person as well as online.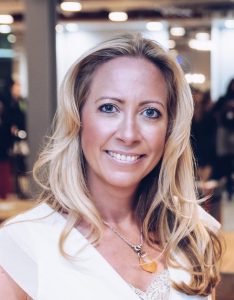 YOUR SESSIONS WILL BE WITH ABIGAIL BARNES
Founder of Success by Design Training, an award-winning entrepreneur, author, speaker, and corporate trainer. She is a qualified coach working with senior leaders, ambitious professionals and successful entrepreneurs and she is the creator of the renowned 888 Formula.
Abigail holds a BA Hons Degree in Business & Marketing Management, a Professional Postgraduate Diploma in Marketing, DipM ACIM, a certificate in Neuroscience Professional Development, approved by British Psychological Society and is a qualified coach, approved by the Association for Coaching and the Institute of Leadership & Management, Portsmouth University Business School.
Abigail Barnes has over 10 years' experience in Financial Services Marketing (Investment Management, Asset Management and Hedge Funds), she started her Business after a shock near death experience on a work business trip to Boston Massachusetts, United States in 2012 at the age of 32 – she shares her experience as a catalyst for change and the inspiration for re-prioritisation.
Since investing in Abigail's training I have been able to restructure my business, how I manage my operations as well as tripling my monthly revenue. I now have a plan for growth that I find easy to apply and gives me more time to spend with my family and on my hobbies. I would recommend Abigail without hesitation.

Eli Pressman
I was struggling with time management, for sure. I needed to balance a full-time contract, life, expanding the business and actually working on the product I plan to sell. It was all very daunting, and hard to attain focus on any one thing.




The most surprising/transformative part of the Program was recognising how much there really is to do! In the first session, going over the broad monthly timetable was definitely eye-opening, and even though I didn't adhere to it, all of the tasks discussed are now given consideration whenever I make decisions about the business.




The biggest take away from the program was that I now actually have a plan. The timelines shift constantly, but I believe I am armed with everything that I need to grow the business, even if it takes longer than it should. If I get more time to invest, I will tick more things off. But it was really good to have the session to just talk and get a plan out, and consider how long each task would take. The accountability documents were great too - I'm still doing them, just to recap on the week gone-by. I haven't had a chance to personalise them to my sector yet, however I am constantly thinking about the day prior to plan for my upcoming day(s).




I found great value in the initial session and the weekly submission of documents - not only did they help gather my thoughts and understand the mammoth task ahead of me, but they did offer insight into my weekly routine, highlighting things that were really good to write down and reflect on.




I think if you're struggling to get your ideas down, or there's just too much on your plate to be able to focus, then Abigail is a fantastic help with that, and certainly if you're better at following plans than I am, then the day-to-day timetabling will be invaluable.

Jono Stewart
Working with Abigail is great, she is passionate and knowledgeable about the Business Growth Strategies that she teaches. With Abigail's expert help I am able to take regular important steps back from the coalface, re-assess and focus on my own business key growth objectives, vital to keeping on track.

I am delighted to recommend Abigail's Training.

Richard Pollock
I totally recommend booking a 3-hour Intensive with Abigail if you're ready to take your business and life to the next level of success.

Sarah Jane
I'm feeling positive and excited for what the year has in store and am ready to own it!
Abigail is straight to the point, very knowledgeable and leads by example.
It's impossible to overestimate the impact that proper planning and goal setting can have on life. In the weeks since the training my professional and business life has taken off. Abigail sets everything out in a clear and comprehensive manner. The content was well delivered and has impacted my decision making and time management on a day to day basis. I can't thank her enough for creating a space where an ambitious, enthusiastic entrepreneur can not only dream, but also begin to make those dreams a reality!
Brilliant training, thanks Abigail.
The content and value Abigail provides is amazingly powerful. Her tools and feedback help me to have a razor sharp focus and support me to work a lot smarter than I did before. Now I know how to bring my business to a next level.
The session not only helped me reconnect to my passion and purpose, I have also come away with a better understanding of what to share with my clients and how I can do it. I feel a renewed passion for my business and my clients. It was exactly what I needed to get back on track again having been a bit lost for a while.
I've been really struggling with imposter syndrome this week but just when I needed a kick up the ass it came in two forms. To reinforce to me that I'm on the right path and doing what I should be. However I have totally taken that energy and turned it around and pushed two projects forward today. Lots of progression over the last 16 days but this blip I recognise as part of my journey. And reassurance comes from the most unexpected sources.
Feeling overwhelmed as I don't know what to do first & so many loose ends to tie up! This training has given me the support I needed and now I have my questions answered.
I remembered the power of common sense and baby steps that I'd totally over looked, living at today's fast pace! Common sense thinking to make me STOP and really look at what I'm doing each day.
From this training I realised that the people I spend the most time with aren't inspiring and it's not really where I want to be.