BOOK ABIGAIL BARNES TO SPEAK AT YOUR NEXT EVENT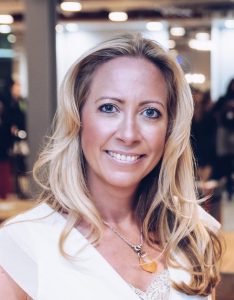 All talks/training can be bespoke tailored to your audience & objectives (areas covered outlined below).
Talks/Training:
Time Management like a pro: Reclaim an hour a day
Avoiding burnout with the Productive Wellbeing Method
The secret to successful Time Management: using The 888 Formula
It's your Time: Abigail's life changing story, life after near death & what happens next
ABOUT ABIGAIL BARNES
Abigail Barnes has over 10 years' experience in Financial Services Marketing (Investment Management, Asset Management and Hedge Funds), she started her Business after a shock near death experience on a work business trip to Boston Massachusetts, United States in 2012 at the age of 32 – she shares her experience as a catalyst for change and the inspiration for re-prioritisation.
She is the founder of Success by Design Training, an award-winning entrepreneur, two-time author, international speaker, and corporate trainer on productivity, high-performing teams & wellbeing. She is a qualified coach and creator of the renowned 888 Formula.
Success by Design Training is on a mission to teach 1 million entrepreneurs & professionals how to reclaim an hour a day by 2025 using The '888 Formula'.
Abigail holds a BA Hons Degree in Business & Marketing Management and a Professional Postgraduate Diploma in Marketing, DipM ACIM.
BOOK ABIGAIL BARNES TO SPEAK AT YOUR NEXT EVENT
Abigail Barnes and her 888 formula gave me one of the biggest 'ah-ha' moments that I have had in recent years. As an event producer and owner of a speaker bureau, that doesn't happen very often, but Abigail's story connected and resonated, not just with me but with every audience we put her in front of. I have worked with Abigail since 2020 on various events that we have run and we always get high scores for her in our feedback. I have also guested on a couple of her shows. Abigail is always an absolute pleasure to work with, is popular with our audiences and her messaging is quite literally life-changing. I wouldn't hesitate to recommend her.

Lucy Brazier OBE
Abigail has just delivered a session on Productive Wellbeing & the 888 Formula, Creating a Resilient Workforce to our SSF UK members at our virtual annual conference. It has been a difficult year for us all and when we made the decision to go virtual we really didn't know what to expect. From the moment I first spoke to Abigail I knew she was perfect for our flagship event, I explained the theme of our conference and the brief and I knew she got it straight away. Her session was so relevant and just what our members needed at a time when work life balance is not as it should be. Abigail really engaged with our audience and gave a truly insightful and interactive session that provided so many takeaways for members to implement into their own organisations. It was a pleasure to have you as part of our event and we look forward to working with you again in 2021.

Lynsey Oakes
Abigail recently spoke at my online event for small business owners, sharing her tips on strategies to maintain mindset balance and foster productivity during rapid change. Her preparation ahead of the event was much appreciated, as was her fantastic input and professionalism during the session! It was great to see lovely comments come through from attendees following the discussion... they clearly found Abigail's input highly valuable. A pleasure to work with and a highly recommended speaker!

Danielle Murphy
Abigail changed my life - 8 months ago I was existing day to day, going through the motions. In January I attended one of her events and it went from there. It was like a switch was turned on inside me and from that day EVERYTHING in my life has changed from relationships to work, health and happiness. I can not speak highly enough of how awesome she is. If you ever get the chance do yourself a favour attend one of her sessions!

Andrew Wood
I loved your session, I am really pleased I attended the FA conference.  I really resonated with your slides about how we all have the same 24 hours, the 888 formula and the breathing technique. You rock Abigail!

Jenny McRae
I saw Abigail speak at the PA Hub Liverpool conference in October 2021 and she was my favourite out of the incredible line up. Within two minutes of her speaking, I turned to my colleague and said "I love her!". Abigail introduced her signature formula, the 888 Formula to us and it really opened my eyes - allowing me to recognise where I am losing time but most importantly, how I really want to be making the best of my time! Abigail emanates an amazing energy and not only does she bring all of the joy - she inspires you to bring all of the joy too!

Kate Dunning
WORKSHOPS | TALKS | TRAININGS
WORKSHOPS | TALKS | TRAININGS
Abigail has just delivered a session on Productive Wellbeing & the 888 Formula, Creating a Resilient Workforce to our SSF UK members at our virtual annual conference. It has been a difficult year for us all and when we made the decision to go virtual we really didn't know what to expect. From the moment I first spoke to Abigail I knew she was perfect for our flagship event, I explained the theme of our conference and the brief and I knew she got it straight away. Her session was so relevant and just what our members needed at a time when work life balance is not as it should be. Abigail really engaged with our audience and gave a truly insightful and interactive session that provided so many takeaways for members to implement into their own organisations. It was a pleasure to have you as part of our event and we look forward to working with you again in 2021.

Lynsey Oakes, Operations & Events Manager, Shared Services Forum, UK
Abigail recently spoke at my online event for small business owners, sharing her tips on strategies to maintain mindset balance and foster productivity during rapid change. Her preparation ahead of the event was much appreciated, as was her fantastic input and professionalism during the session! It was great to see lovely comments come through from attendees following the discussion... they clearly found Abigail's input highly valuable. A pleasure to work with and a highly recommended speaker!

Dannielle Murphy,

Enterprise Nation
I asked Abigail to speak at the Future Assistant Conference in February 2019, and I was so impressed with her session. She is an excellent speaker, incredibly warm and generous with the audience and a breath of fresh air! Her productivity tips are fantastic. I love that she concentrates on why we are not productivity rather than repeating all the productivity tips we all know but don't use! She took the time to understand the audience, and that came through during her session. I would highly recommend Abigail as a speaker and trainer.

Nicky Christmas,

Practically Perfect PA
I had the big pleasure attended a Workshop run by Abigail called Lead Don't Follow. It was an inspiring and mind-opening session, the content was well laid out and easy to follow. Having Abigail as facilitator and coach was an awesome experience. Her authenticity, her openness, her trust and her charming way to present "heavy" topics made the workshop a very personal and personalized journey! I now have a "vision wall" and a clear legacy plan for my business. If you want to get inspired, confronted with your own pitfalls concerning your "real aim" and work in a safe and warm environment on your future way of life join Abi in one of their workshops or meetings, I am deeply convinced you will enjoy it and have a real and true benefit!

Martin Capelle Founder & Owner of CCTC, Consulting Coaching Training Capelle, Germany
I had the true pleasure to take part of Abigail's Workshop on Lead Don't Follow. The content around Self-Leadership, Lifestyle and Legacy was really thought-provoking and inspiring. It made me reflect and at the same time gave me pragmatic tools in order to get into action after the session. What made the real difference was Abigail´s way of delivering the workshop. It shows she really enjoys what she does, this is contagious. Abigail keeps the audience in her hands throughout the entire workshop. She does this via her authentic style, daring to display vulnerability and shares very openly what made her to what she is today. The audience in the workshop must not have been easy to impress, consisting of very experienced international trainers and coaches. I have also experienced Abigail is a great coach, showing true interest in others development with clear and precise questions. I am happy to give Abigail my best recommendations.

Thomas Kronberg, Founder & CEO Permoveo Coaching AB, Sweden
Abigail is passionate, professional, adaptable and a pleasure to work with. She is organised, extremely experienced, and sure to have the wow factor for your audience. The feedback from her session was outstanding scoring 4.17/5. I could not recommend having Abigail as a speaker at your event enough.

Joanna Steele, Events & Project Manager, London
I had the pleasure of working with Abigail through our company HelloGrads. She provided a workshop on 'How to master your time and smash your goals' for the Creative Talent Festival, which we co-hosted with the Uni of Westminster. She also took part in a panel on 'starting out' (in the workplace). Abigail was a positive presence throughout the day and shared so many words of wisdom. She phrased her points succinctly and powerfully giving us some memorable quotes. She was punctual, well prepared and engaged the students she spoke to. I would recommend Abigail to speak for any event regarding careers, wellbeing or corporate training. It's rare to meet somebody who can engage a student and also a CEO, but Abigail's the lady to do it!

Sophie Phillipson, Founder Hello Grads, London
I have been co-hosting events with Abigail on numerous occassions and it is not often that I say this BUT when it comes to speaking, organising events, running workshops, being a host, organiser and facilitator - Abigail makes it look like ZERO effort. Her events are a MUST ATTEND. Her ability to speak from stage and teach her material is super unique as she brings very complex topics to life with here ability to simplify and create her own methodologies. If you are looking for a speaker that really leaves your audience inspired, Abigail is your woman!

Annik Petrou, Co-Founder Speaker Express, London
Having been in business for 16 years, one of the greatest challenge has always been time management. Having attended Abigail's workshop, along with one of my managers, I can only emphasise how well her workshop gets across what we CAN do.  We do not have to be a slave to time, we can, by using Abigail's teachings, make time work for us. I had the privilege of meeting Abigail before she had written her book and was still in the corporate world.  Abigail is true testament that if you implement what she has learnt, and now teaches, you will move you career, business and life in the direction of where you want to get. Thanks Abigail, to all that read this, take the time to attend Abigail's events, it's a no brainier.

Paul Wilson, Owner & MD Prologic Systems Ltd
I arrived at the workshop venue and while waiting in the lobby to go in I was dealing with the usual last minute emails, calls and texts. To say I felt stressed would have been an understatement.




By the end of the workshop I felt like a weight was lifted from my shoulders. Things really do seem clearer and Abigail really brought clarity to lots of areas and tasks that I was struggling to cope with, and the priority and importance that we can falsely attach to them.




Setting attainable goals really does make you focus in the right way. Great workshop, I thoroughly recommend.

Gary Butler, Contracts Manager Prologic Solutions Ltd
It was great working with Abigail, she is passionate and knowledgeable about the Strategies that she teaches, while working with her I was able to get clear on my own requirements and create a plan to achieve them. I am delighted to recommend her Training.

Regan Collins, Co-Founder & CEO Azuronaut, London