PRINT COPY £15.99* BUY NOW
*Choose your location (standard Deliver P&P added at checkout). Delivery between 3-30 days location dependent. If you'd like a different shipping option email orders@successbydesigntraining and we will contact you directly to discussion options and pricing. Wholesale discounts also available upon request.
I loved the simplicity and directness! Thought provoking and lovely to read! Great lessons covered!

Terrence Thomas
TIME MANAGEMENT FOR  ENTREPRENEURS & PROFESSIONALS 
This workbook it your time transformation companion.
It will support you as you review your current time management habits using our 5-Step method and help you identify the activities that are 'stealing' your valuable time & sabotaging your productivity.
It will teach you how to create an action plan for your new way of living & working using the 888 Formula as your starting point.
1. Say goodbye to Procrastination!
2. Become the boss of your time, not the servant!
3. Create the life / career / business of your dreams!
This book is your time transformation companion. Use our 5-Step Method to turn your Time into Productivity. Discover how to set goals you achieve, create the work/life balance you want and reclaim your hour a day or more!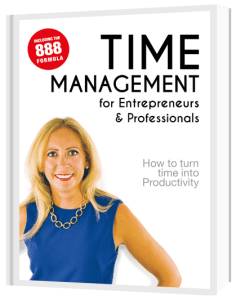 "Time Management for Entrepreneurs and Professionals is one of the best books on time management out there.
88 pages packed with tactics that with no doubt improve the way people live and work. I particularly like the way Abigail combines time management, productivity and personal development.
In fact the book perfectly shows that not only time management is a process to get more stuff done, it's a way to have a better life and to focus on what is meaningful for us. It's really a way to be happier.
The book is very actionable, not much theory.
It's a set of tactics and methodologies which you can immediately read and apply to improve your day. And it's full of inspirational quotes too.
Those who feel lack of time confidence and struggle to have a productive and meaningful life should definitely read this book." Walter Colitti
"I found Time Management for Entrepreneurs & Professionals very inspirational - I have passed it on to my son to read. In essence, my top takeaway is that the book impresses upon the reader the importance of taking ownership of time management, without excuses." Gary Portugal
"Abigail's book is a mindset changer. I read the book cover to cover in one day and have implemented so many changes to my life and mindset. Time management is the key to getting more done. Abigail's book is thought provoking and challenging, throughly recommend it to anyone who wants to be successful in more than one area of their life." Kev Orkian
"I loved reading Abigail's book Time Management for Entrepreneurs & Professionals. It was a revelation to read the concepts and then understand my own habits so that I could change them, insight is the key to development. Understanding my behaviours around procrastination and being conscious of them means I can manage it. The time audit was a fantastic tool so that I could understand where time was utilised (or wasted) was really helpful. So happy to have this in my toolkit! Thanks Abigail"
Julie Wong
"What can I say about Abigail apart from she knows what she is talking about and then some she is so thorough with what she teaches and explains and simplifies it so you can break it into bite size chunks her book.
Time Management for Entrepreneurs & Professionals
Omg I wish I had this book year's ago I would be a lot further in my business than I am now just by using the practical tools given to mange and be in control of my time if you thing you are good at time management you need this book and if you think your not or can improve you need this book thank you Abigail you have helped me so much." David Burgess
"Time Management for Entrepreneurs & Professionals has been uberly life changing in terms of managing my time it's massively brilliant" Nachelle Crowther "Time Management for Entrepreneurs & Professionals has been utterly life-changing in terms of managing my time it's massively brilliant" Nachelle Crowther
"Reading Time Management for Entrepreneurs & Professionals has been a game-changer. Since reading the book and carrying out the activities suggested, I have really started to notice how and where I spend my time. I was asked about my biggest takeaway by a friend and would have to say it's realizing first-hand that although I "achieve a lot" on my to-do list, there is SO much more I could do, and get done if I got how and where I spend my time under control. Highly recommend it for anyone - whether at the "I know my Game" or "What game?" level. Thanks, Abigail for putting this together - it really is amazing how easily and unconsciously we naturally waste the precious time we have available to us." Matthew Theijssen
"Time management was one of my weakest skills but after reading Abi's book I feel more confident and empowered." Emmet Naughton
"This time management book is a great book to have to hand and remind you that we all have the ability to find time and manage our time better! I have mine on my bedside table and when I find myself loosing time unnecessarily, I dip into the book for a quick refresh. It's a fantastic book with some great tips and tricks!" Suzanne Crowshaw
"I loved the simplicity and directness! Thought provoking and lovely to read! Great lessons covered!" Terrance Thomas
"I thoroughly enjoyed this book. Running my own business alongside having 3 young children can be overwhelming. Abigail writes in a clear, concise and very positive way. She strikes a great balance between delivering excellent advice whilst not patronising the reader." Helen Austin-Smith
"If you are striving for balance and boundaries especially working from home - this book is for you." Charlotte O'Neil
"Abigail's dedication to driving people's awareness of time and the value of it is inspiring. I bought Abigail's book Time Management for Entrepreneurs & Professionals and was impressed by the practical elements that you can implement and true life reflections. Her 888 Formula is a great concept to ensure that we reflect on what is serving us to support productivity and fulfilment. On her recommendation I ran a time audit on my week and was able to reduce the areas that were not serving me and ramp up the ones that were. Leading to more prospect engagement, sales and greater peace of mind to know that I have clear structure in my life. Thank you. This is a must read!" Melissa Curran
"Thanks Abigail... I've read your book and found it very helpful. The tips are spot. I make a list daily and weekly and love the liberating concept of highlighting priorities, laters and Someday-or-outsource completely - I also request and change my timelines when I need to without feeling bad - I've found there are no unreasonable goals. Only unreasonable timelines." Udo Maryanne Okonjo
"I never seem to have enough time to get it all done, Time management for Entrepreneurs & Professionals by Abigail Barnes helped me to figure out where mine was going, and the simple step-by-step approach broke it down into manageable chunks and changes. The 888 Formula was a game changer for me. If you want more time get your copy today. I was lucky to get mine sign by Abigail herself!
Highly recommended" Sheyi Lisk-Carew
"The longer I've been in business the more I've come to realise just how valuable my time is and this book showed me how to get even more out of what I have. Mastering my time helps me to maintain a high level of integrity managing my personal and work commitments in this ever complex world."
Haig Armaghanian
I thoroughly enjoyed this book. Running my own business alongside having 3 young children can be overwhelming. Abigail writes in a clear, concise and very positive way. She strikes a great balance between delivering excellent advice whilst not patronising the reader.

Helen Austin-Smith
I loved the simplicity and directness! Thought provoking and lovely to read! Great lessons covered!

Terrence Thomas
This book is a 5-Step process that teaches you simple strategies to regain control of your Time Management.

Abigail Barnes


Success by Design Training